6 Reasons to use Mr & Mrs Price to help you buy a home.
Excellent Negotiation Skills
In 2014 the average home in Vancouver sold for 98% of the asking price. Our 2014 average was just 96% of the asking price.
Fear not Sellers. Our motto is: Buy Low. Sell High. Mr & Mrs Price's Sellers sold, on average, for 99% of their asking price.
Knowledge is King & Information is Power!
Our powerful website displays even more information than any of the other MLS websites. Our "Virtual Office Website" allows you to manage your own real estate searches and sends you new listings as soon as they are posted on MLS. You can also share your favorites with anyone you like, including us! If you are interested we will also send you extensive statistical data so you can track the activity in your ideal neighbourhoods.
Select Few
We never work with more than 5 "active buyers" at any given time. Which means we can focus even harder on your search. Each week we physically preview homes that might meet your requirements, even if those homes aren't right for you it keeps us 100% on top of the market.
Contracts – The Legal Stuff
Did you know that your realtor will actually write the contract that binds you with the seller? The contract of purchase and sale is a legally binding contract. You need to make sure that your every interest is properly and adequately protected. This is where Gavin's law degree comes in very handy.
Experience Counts
In an average month we help more buyers to purchase homes than most people will buy in a lifetime. For two years in a row Mr & Mrs Price have been recognized as being in the top 10% of ALL realtors in the Greater Vancouver area. We have a combined 19 years of real estate experience between us.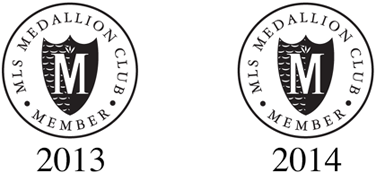 Network
Working with us gives you access to the best network in Vancouver, hand picked and all verified by our extensive client database. Need a Mortgage Professional? Lawyer? Someone to mow the lawn? Let us know and we can help you out.